Hi all,
Announcing a very simple new Plugin -
LED Simple Effects
For Indigo 7
Plugin Store
:
https://www.indigodomo.com/pluginstore/131/
https://github.com/Ghawken/Indigo-SimpleLED
Enables the Fibaro RGBW pre-programmed color cycles to be selected as an Action Group.
(yes, yes - you can do this already with Z-wave modify config action command - once you know the parameters and the settings - however this simplifies the process)
(I did mention it was a simple plugin - didn't I?)
The Plugin - essentially doesn't run unless a action command/group is executed.
The image below are the current options - essentially for the Fibaro RGB, AeonLabs LED Bulb ZW098 and AeonLabs LED Strip ZW121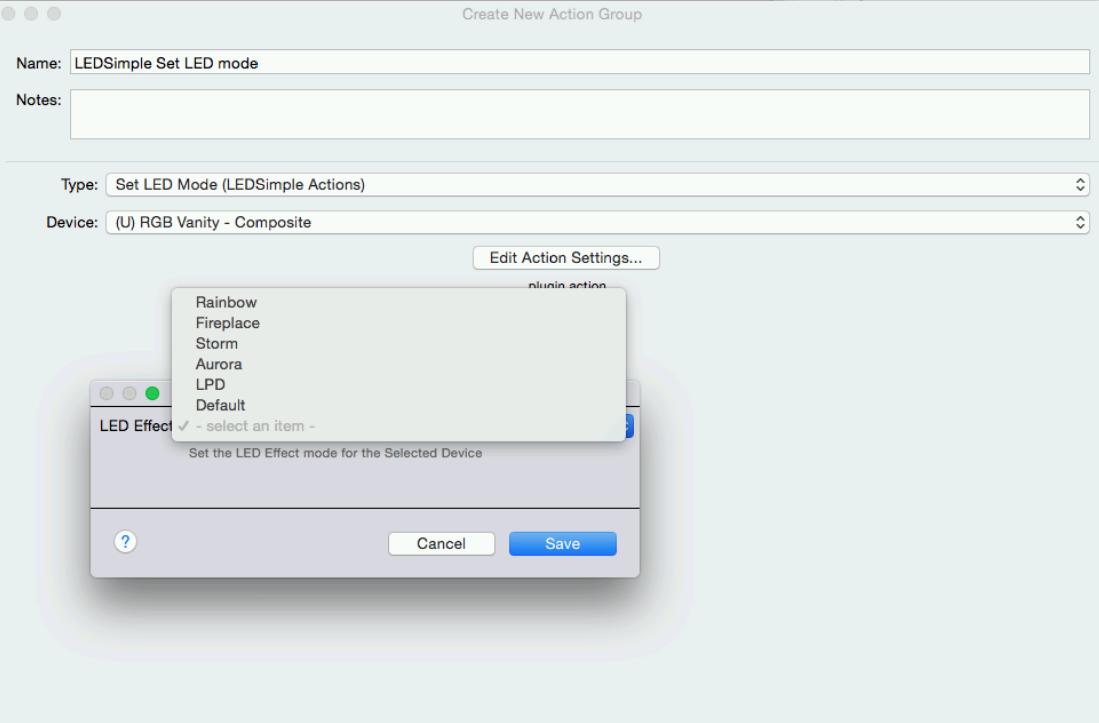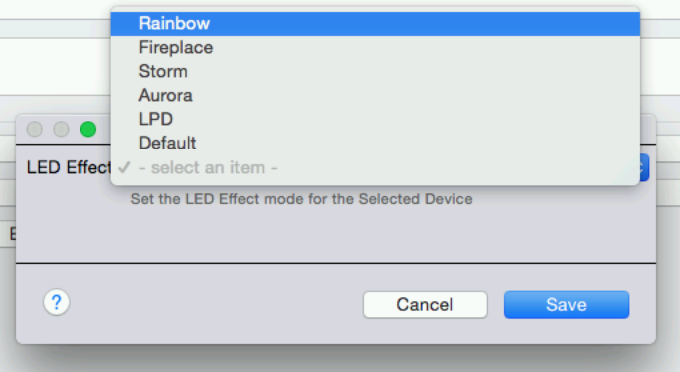 These are the pre-programmed Fibaro modes - so there is no Z-wave communication during the light changes - simply this command to start and/or end the process. In my mind the various default modes cover most basic usages and limits any Z-wave traffic issues that might occur with other solutions.
Update 0.0.6
As promised support for Aeon Labs RGB Bulbs (ZW098)
(Mainly for firmware 1.4 - as can't test others)
Similar Modes but also add dialog for colour chooser/selected see below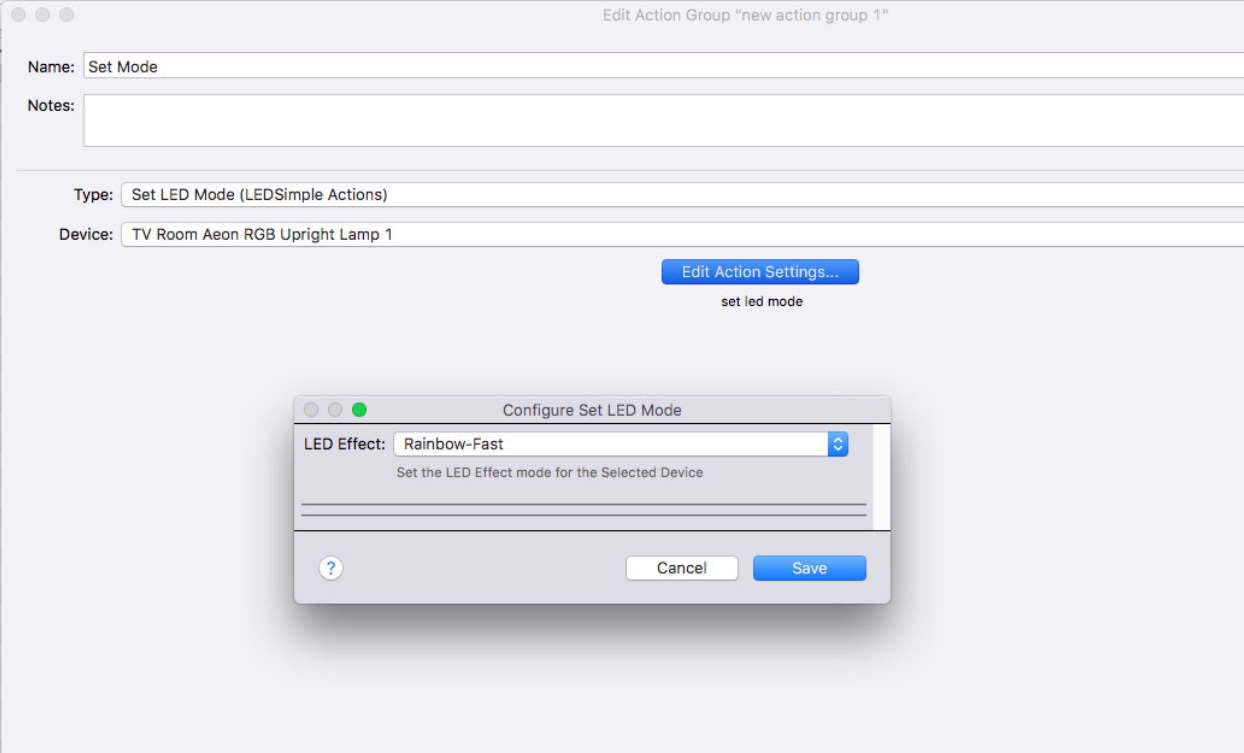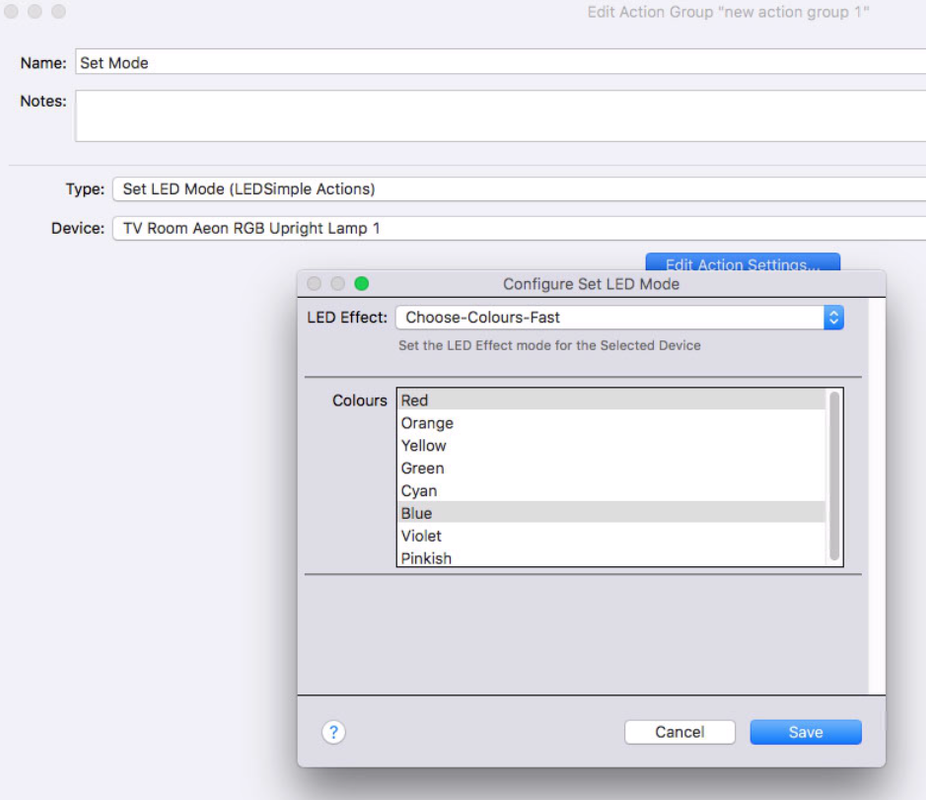 Glenn